Golden Crown Petals & Herbs (GCP) Philippines / Sugar Flowers Asia is located in Tarlac City. It was established in 2003 as a wholesaler, distributor, and manufacturer of edible gum paste / Sugar Flowers and Royal Icing Decorations for cupcakes, wedding cakes, and all other occasions.
Our company uses only the finest ingredients and raw materials which are all edible and available locally. Our products may be edible but they are intended for use as displays and decorations only and not for consumption for they contain floral wires, floral tapes, plastic stamens, and silk ribbons as part of their design.
Our products are in demand all over the world because of the quality, workmanship, and their unique one-of-a-kind designs. Our products' quality is maintained through our sugar artists who are our major assets, vital force, and the backbone of our business. The company is aware of the competition worldwide so we compete by providing our staff with the best technical training and seminars to be able to expand their knowledge and help them realize and reach their full potential.
We, anon-stop innovator, update our designs regularly to the delight of our clients abroad. We perform constant research, development, and continuous study for better designs at an affordable price for our customers' satisfaction.
We employ home grown sugar artists personally trained by the team of Ms. Fe Esperanza "Faye" Aquino-Sado, head of creative designs & research group. With fresh young minds and a burning passion to be an innovator and to create works-of-art, the team envisions an ever growing firm that captures the beauty of nature in its finest.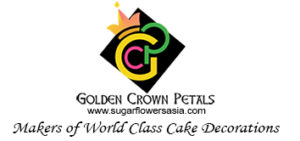 MISSION
TO UNCOVER AND DEVELOP THE TALENTS OF FILIPINO ARTISTS IN MAKING BEAUTIFUL WORKS OF ART.
VISION
TO SEE FILIPINO SUGAR ARTISTS, ACHIEVE GLOBAL RECOGNITION FOR THEIR TALENTS AND SKILLS IN REPLICATING NATURE'S WONDER.